A pair of Setter pups by Bruce Hering.

Alan Briere's Brit Gypsy at 8 weeks.

Portugese Pointer. John Antunes

Mark Beniak's Setter Star with AZ Mearns Quail.

Whiskey with a Shenandoa Valley grouse by Mike Connally.

Alaskan Ptarmigan by Charles Summerville.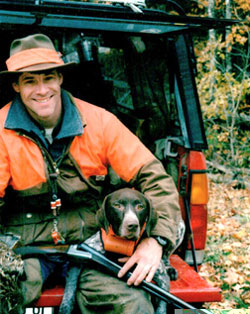 Michael Stenstrom with his GSP Vern.

In loving memory of Priscilla. Rick Jung

Quail hunt for Big Brothers/Big Sisters. Joe Rossy

Ted Moore after a successful day afield.

Bayview Setter-Scout by Jim Markey.

Fort Cherry Dewey backed by Right of Way. Jeffrey Crum